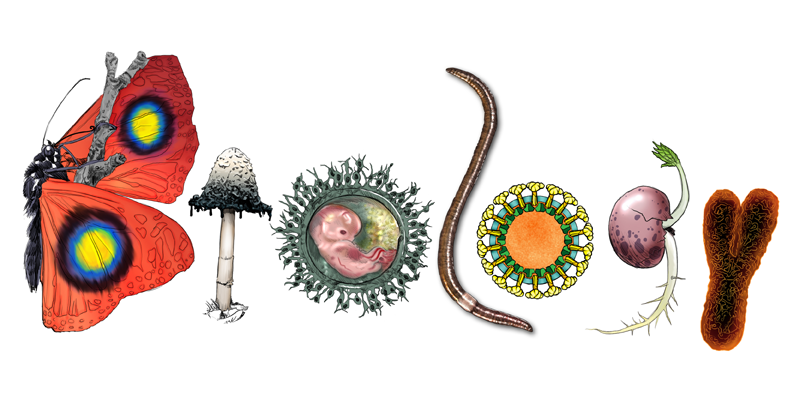 Biology is the study of living things and how they grow, move, survive, evolve and reproduce. By studying humans, animals, plants and bacteria, biologists strive to improve our understanding of life itself. Biology has particularly close links and often overlaps with the fields of medicine and chemistry, and the research done by biologists saves and improves the lives of millions of people every day.
Biology is a very diverse discipline, with some biologists studying the smallest of organisms while others focus on entire ecosystems, and some even studying creatures from the past.
We've published 50 articles and 65 specialist blog posts about biology so far, featuring 632 unanswered biology questions! But we're not done yet as we still have another 230 biology research areas in our database to write about, so come back soon!
Recent Biology News
Get customised news updates on your homepage by subscribing to articles
Our latest biology articles
Login or register to get customised updates
Foetal and maternal sleep
Our latest biology blog posts
Our blog posts focus on a specialist topic.
Many are written by scientists about their ongoing research, others by the TWDK team.






More blog posts about biology...
Delve deeper into Biology
Can't find what you're looking for? Browse the branches of biology that interest you most.

Biochemistry is a broad area of chemistry covering the chemical processes involved in life itself.

Biomechanics applies the principles of physics and engineering to understanding biological systems.

Biomedicine looks at the underlying mechanisms of disease.

Biophysics uses the principles of physics to study life at every level, from atoms and molecules, to cells, organisms and environments.

Cytology also known as cell biology, cytology is the study of cells - the building blocks of life.

Developmental Biology is the study of how organisms grow and develop, from how genes influence cells, to how organisms change throughout their lives.

Ecology is the study of how organisms affect, and are affected by, their environment.

Evolutionary Biology looks at how plants and animals are affected by the process of evolution by natural selection.

Genetics is the study of genes - the stretches of DNA found in almost every creature which acts as the blueprint for their bodies.

Microbiology is the study of the smallest, usually single-celled, organisms such as bacteria and viruses.

Molecular Biology looks at the structure of cells, and the systems within them at the molecular level, to understand how they work and interact.

Neuroscience is the study of the central nervous system, including the brain.

Palaeontology is the study of life which existed prior to the current "Holocene" geological epoch.

Photobiology is the study of how cells and organisms change physically and chemically in response to non-ionising radiation.

Physiology focuses on organisms at the system level. It aims to explain how these systems, which can range from a single cell to a whole organism, carry out their functions.

Radiobiology studies the effects of ionising radiation on living organisms.

Zoology or animal biology, is the study of biology relating to the animal kingdom.
Or try our advanced search.