Things We Don't Know

C.I.C. - Press Relations

Find out the latest news about how TWDK is impacting science funding and journalism by focusing on what scientists are doing, not just what they've done. TWDK explains all the questions scientists haven't found answers to yet, and helps the public decide which questions science should seek to solve next. Further details about our history and vision can be found in our about page, and details about our founder and team can be found in the team page. Our latest press releases and related resources are listed below.

You can keep up with us via our social media channels, or sign up to our mailing list.

We're posting regular science articles and site updates on our blog while we compile the content for our main site (under development). All content on our sites is covered by the creative commons CC-BY license, unless otherwise stated. Please feel free to quote or reproduce any such content, provided it is done so without modification and attributed to us.

Please contact us with any press inquiries at: press@thingswedontknow.com.
Our Latest Press Releases



See older press releases...
Media Resources
Click on the images below to download full sizes.
Download all images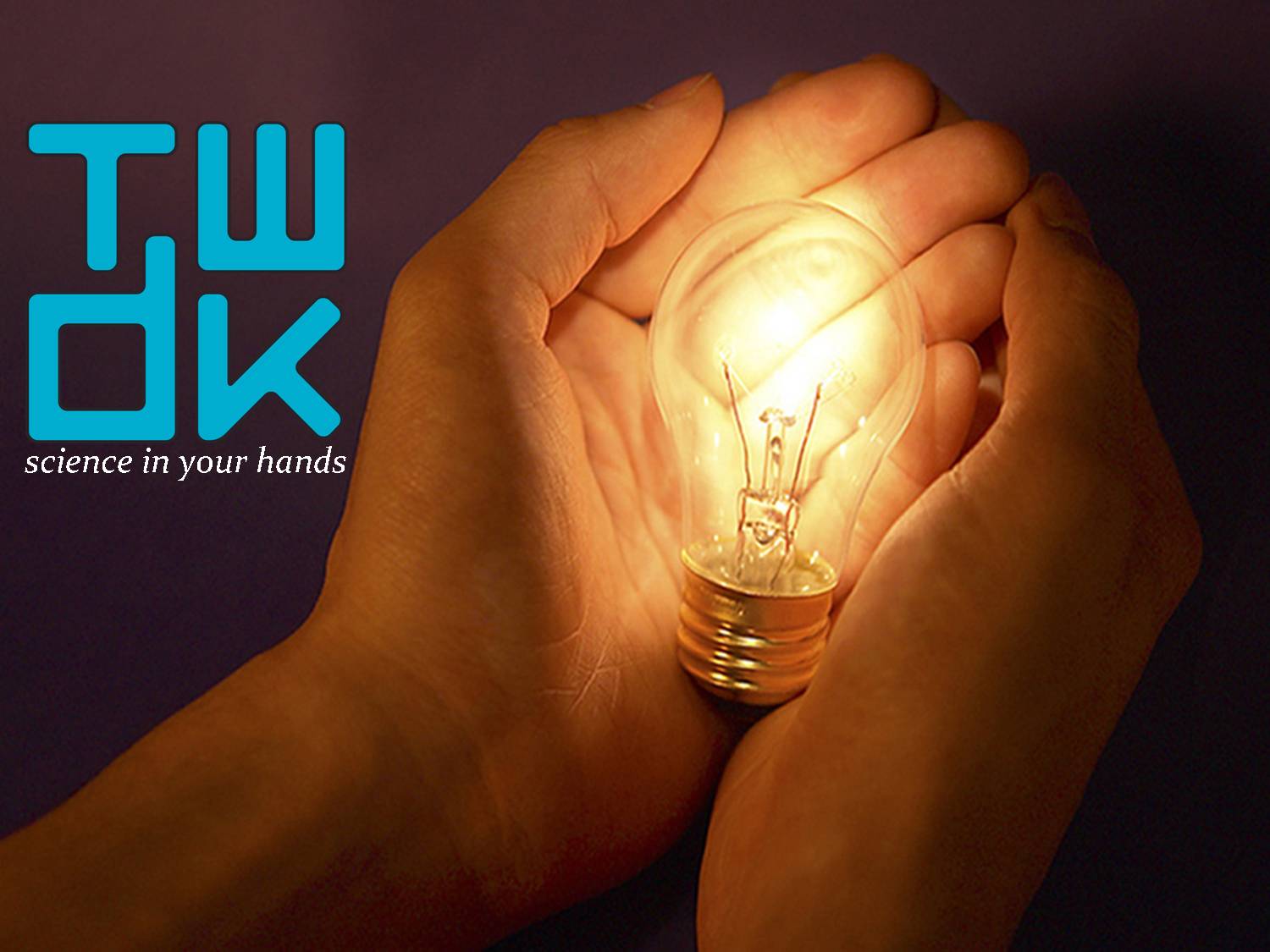 Things We Don't Know - science in your hands.
TWDK in the News
AUGUST 2014



In partnership with Sheffield Hallam University, TWDK set four groups of media and games designs students a challenge: turning science articles into videos. The students took up the challenge with passion and determination. Their hard work resulted in the following videos – one of which has even been seen and enjoyed by NASA!




Read more about our partnership with SHU at Good News Shared
---
DECEMBER 2013
TWDK aim to provide a detailed explanation of each topic currently being researched in science in accessible language. Its website combines proven techniques and mechanisms from publishing, social media, crowdsourcing and crowdfunding.



---
APRIL 2013
Why the search for investors leads
 social entrepreneurs to the theatre... "Things We Don't Know" collects on its platform scientific knowledge and prepares it in plain language.



---
NOVEMBER 2012
With the collection of knowledge in Diderot's Encyclopedia, the era of the Enlightenment began. What begins now when the ignorance is collected?

Yes, no one buys a crime novel just to read the resolution - the whole case is exciting.



Also featured in
JUNE 2013

Science is typically communicated in the past tense, from the education system to the media - be it learning about the well established "laws" of science, to the latest breakthroughs. TWDK will focus on explaining ongoing scientific research in simple language, so that the general public can understand and follow the scientific process from beginning to end.
---
---
Ready to
Start
Something
JUNE 2012

Things We Don't Know, will provide explanations of all these mysteries in plain English for the general public, and useful tools for the scientists researching them. There are, without a doubt, scientists in many fields who have the answer to questions in other fields, but don't realise the question is being asked.